Popsugar's 2015 Reading Challenge was . . . not a success for me! I still had fun, though; how did you do?
To be fair, I didn't learn about this list until summer 2015, so I think I can be forgiven for not completely rearranging my TBR list. Also, I joined the #Bookstagram community and realized I really needed to catch up on the latest and greatest. Also also, a few of these categories just didn't appeal to me. Still, 37 out of 50 ain't bad at all! (That's a C, right?)
Here's a link to the challenge, and also to Popsugar's newest one! I'm actually doing a different challenge on Goodreads, if you want to check it out!
A book with more than 500 pages – DOCTOR SLEEP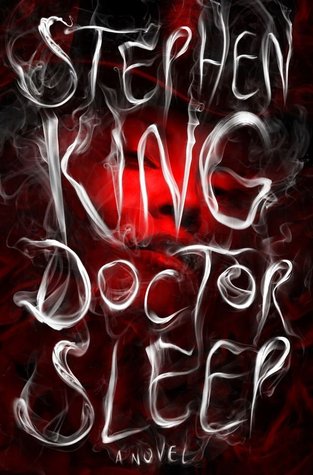 This was an unintentional accomplishment, since I read this way back in February. I think King is incapable of writing anything less than 500 pages, anyway. Check out my mini review here!
A classic romance – N/A
…
Yeah, well, I tried for this one, okay? I attempted Wuthering Heights, and after abandoning it, I heard about North and South. I even downloaded it on Kindle! But I just couldn't find the time or motivation.
A book that became a movie – HOWL'S MOVING CASTLE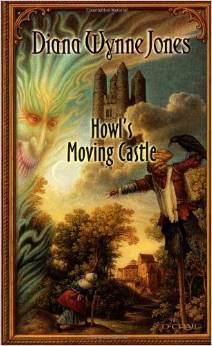 This was a re-read for me! I watched the movie many years ago, which was amazing and my first introduction to Hayao Mayazaki. I read the book later and also loved it. I forget why I wanted to read it again, but I did, and it was better than I remembered.
A book published this year – THE WRATH & THE DAWN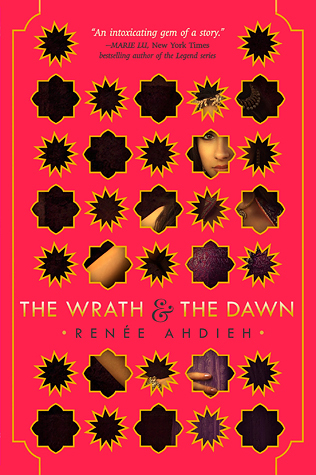 One of those "latest and greatest" I saw everywhere on Instagram. Check out my full review HERE!
A book with a number in the title – KINGDOM HEARTS: 358/2 DAYS, VOL 4


It actually has FOUR numbers. I'm not why I picked Vol. 4 specifically for this challenge, but there you are. Check out my mini review here!
A book written by someone under 30 – IN THE AFTERLIGHT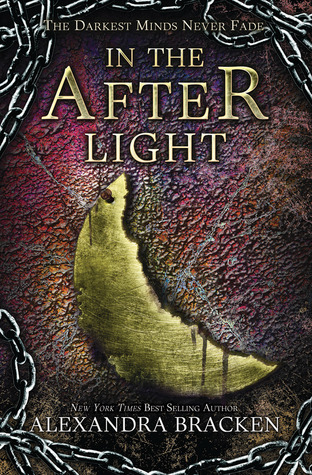 Written by Alexandra Bracken, an incredibly talented author – whom I'm incredibly jealous of. Check out my mini review here!
A book with nonhuman characters – THE ALCHEMASTER'S APPRENTICE


I love the Zamonia series, it's so bizarrely wonderful. There are technically no humans in Zamonia, but just in case, the main character is a very clever cat. Check out my mini review here!
A funny book – OLD SCHOOL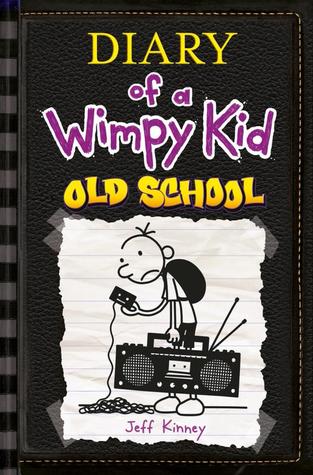 Not as funny as I was hoping it'd be, but still pretty hilarious. Check out my full review here!
A book by a female author – CASTLE IN THE AIR


This one was easy – most of the books I read are by lady authors (awesome, right?). Check out my mini review here!
A mystery or thriller – THE GIRL ON THE TRAIN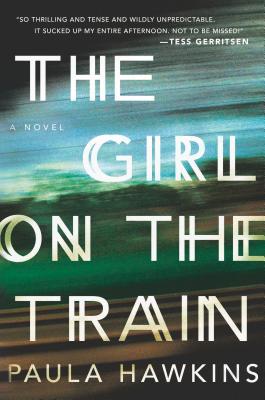 Yeah, I totally read this because of the hype around the movie coming out soon. Check out my full review here!
A book with a one-word title – RADIANT


I found out about this one on Tumblr, checked out it on Goodreads, LOVED the cover, entered the giveaway, and won! So I actually own this lovely book~ Check out my mini review here!
A book of short stories – HERCULE POIROT'S CASEBOOK


I love, love, love Agatha Christie! I had read some of these short stories before, but not all of them. Check out my mini review here!
A book set in a different country – HOLLOW CITY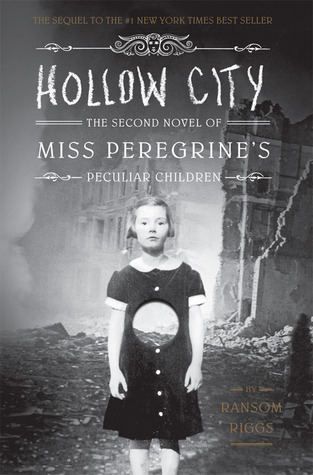 This actually could've applied to quite a few books, but this is what I put down! (It takes place in England.) Check out my mini review here!
A nonfiction book – ME TALK PRETTY ONE DAY


I actually picked this one out to fulfill the funny book, but . . . well, it wasn't funny. Or at least, it didn't make me laugh. Witty, yes. Hilarious, not so much. Check out my full review here!
A popular author's first book – THE CARPET PEOPLE


TERRY PRATCHETT, WOO! This was also an unintentional one, since I just randomly saw this on the library shelf, and was like, A PRATCHETT I'VE NOT READ, WHAT?? It's not entirely his first book, since this is a "remastered" version, so to speak, but for the most part, it still counts. Check out my full review here!
A book from an author you love that you hadn't read yet – EMILY OF DEEP VALLEY


Heh, The Carpet People also could've counted for this one, but I didn't want to double up categories for any of these. And I'd been wanting to re-read the Betsy-Tacy books FOREVER. I finally got around to it this year, after being inspired by my re-reads of the Little House books. This one, though, was the only one I didn't have and thus hadn't read. I ordered it online awhile ago, and then finally read it for the first time. And it was SO good. Emily is more like me than any of the other characters, and I really appreciated that. Check out my mini review here!
A book a friend recommended – THIRTEEN REASONS WHY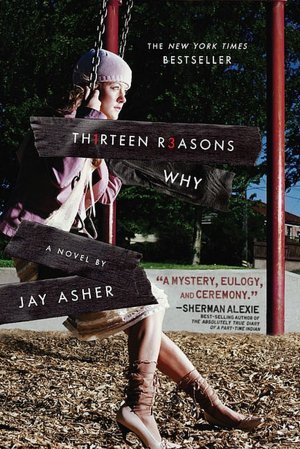 Normally, my friend's recommendations are pretty good, but this one was a letdown for me. To be fair, it's not like it's her favorite book or anything; we were just in the library, and she pointed it out and was like, "Yo, you should read that," and I was like, "'KAY." Check out my mini review here!
A Pulitzer Prize-winning book – THE GOLDFINCH


I'm not 100% sure of the criteria for winning a Pulitzer Prize, but if it includes long passages and morally ambiguous characters, then heck yeah, this one is a winner. Check out my full review here!
A book based on a true story – CHALLENGER DEEP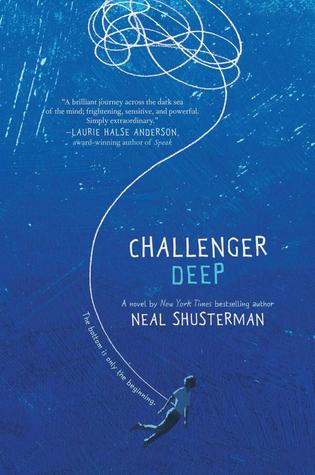 This one is a little wibbly: it's not based a true story per se, but on true experiences. Shusterman's son is the inspiration for the main character and his journey of mental illness, so what happened in reality probably doesn't correlate to the novel. Still, this book is so good, I couldn't NOT include it somehow. Check out my full review here!
A book at the bottom of your to-read list – THE SCORPIO RACES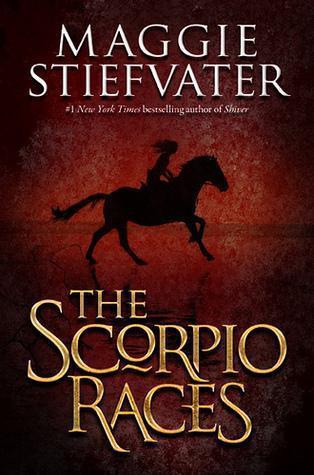 Also a little tricky, since this was at the bottom of my to-read list AT THE TIME. Now, of course, fifteen books have been added since then, but when I looked at the challenge list to find books to get from the library, this is what was last. Check out my full review here!
A book your mom loves – N/A
…
I feel kinda bad that I didn't do anything for this one. My mom is a reader but of very different genres (romance, mainly). Ones that she did recommend when I presented this challenge to her were those I'd already read before or too lovey-dovey for my tastes. I know the point of a challenge is to be, well, challenged, but there are few bridges I will NOT cross.
A book that scares you – N/A
…
Continuing from above, I also don't like scary books. Sure, I've read a few Stephen Kings, but those tend to be more suspenseful and thriller-y than genuinely frightening. I'm not a fan of horror in general, so this was one I didn't mind skipping.
A book more than 100 years old – N/A
…
I'm actually a little surprised I didn't get this one (North and South could've fit here, too . . .). But everything I read was firmly in the latter 20th century and beyond.
A book based entirely on its cover – THE INVENTOR'S SECRET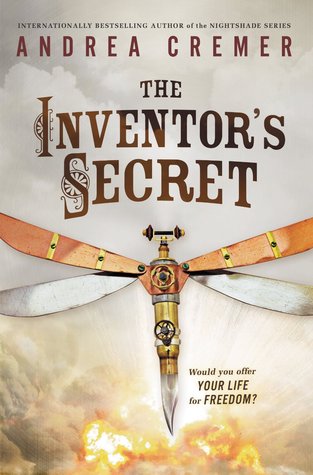 Hoo, boy, this one was hard. I ALWAYS read the inside blurb of a book before I get it and also check Goodreads for the rating (I never read anything below 3.5, which may seem restricted or liberal, depending on your opinion of the Goodreads public, but I find it to be a good compromise between haters and raging fanatics). This one I just had to trust that the content was as interesting as its cover. Luckily, I was pretty much right. Check out my full review here!
A book you were supposed to read in school but didn't – LORD OF THE FLIES


I actually wasn't entirely sure about this one, since I was a book nerd who ALWAYS read the books for school. I chose Lord of the Flies since (1) I had it in my bookshelf forever and wanted to finally read it because (2) EVERYBODY seems to have read this book in school. Somehow, my school's curriculum missed the boat on this one (not that I'm complaining, mind you). Check out my mini review here!
A memoir – IS EVERYONE HANGING OUT WITHOUT ME?


I admit to only knowing Kaling from The Office and her VO work, but just from this book, she seems to be a really awesome lady. Check out my mini review here!
A book you can finish in a day – MEMOIRS OF AN IMAGINARY FRIEND


Heh, I actually did this way more than once this year (The Martian I had to read in less than four hours), but this was the first (besides the Kingdom Hearts manga). Check out my mini review here!
A book with antonyms in the title – N/A
…
C'mon, this one was hard! (Though again: North and South . . .)
A book set somewhere you've always wanted to visit – INK AND BONE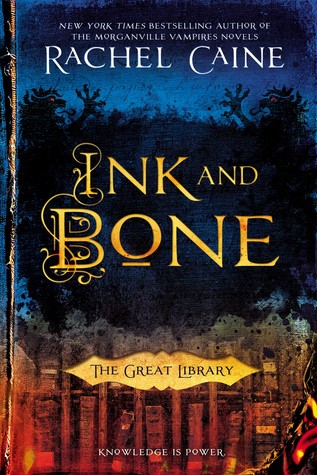 As you may have guessed, I'm a book nerd, and I'd LOVE to go to Egypt to see where the Great Library of Alexandria once stood. Parts of this book also take place in London, England, which I DID get to visit! Check out my full review here!
A book that came out the year you were born – N/A
…
Failing at this one was not for lack of trying; the ones I was interested in, I'd already read! And also, not a lot came out in my birth year.
A book with bad reviews – N/A
Eh, I had a feeling from the start that I wasn't going to do this one. My TBR list is so huge, it's a waste of my time to read something I'm not interested in and/or won't like. It could be argued that a book can be good even with bad reviews, but I've not yet found that to be true in my interests.
A trilogy – AIRBORN/SKYBREAKER/STARCLIMBER


Whoo! I found out awhile ago that Airborn and Skybreaker were not a duology, but a trilogy, and I finally got around to reading Starclimber this year. It'd been so long since I'd read the first two, I decided to just reread both, which fulfilled the challenge requirement and also reaffirmed how perfect this series is. Check out my full review here!
A book from your childhood – ON THE BANKS OF PLUM CREEK


"Childhood" books could mean any age before eighteen, I suppose, but I went really young here. I was re-reading the Little House books for a MOOC class, and this one I remembered being my favorite when I was little. I think Happy Golden Years wins out now, but Plum Creek totally deserves that shiny silver medal on its cover.
A book with a love triangle – THRONE OF GLASS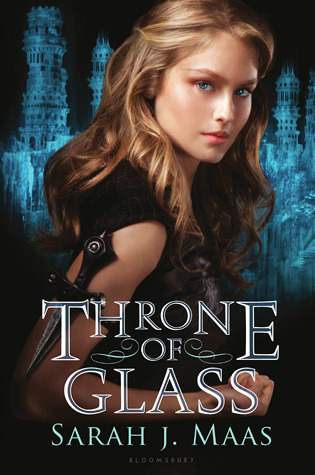 Bleh, I didn't purposely seek out this challenge, but it's almost impossible not to stumble across love triangles (rather, love angles), especially in YA books. I'm glad this series was able to move past that and other awkward tropes, but STILL. Check out my full review here!
A book set in the future – RENEGADE


Kinda embarrassing, but I barely remember this book, haha. It wasn't bad at all, just not terribly memorable. But yeah, sure, it takes place in the future. Of course. Check out my mini review here!
A book set in high school – ELEANOR AND PARK


Actually a little more difficult to fulfill than I thought; I guess I read too many fantasy and sci-fi books, where high school isn't really a thing! Check out my full review here!
A book with a color in the title – N/A
…
Contrarily to the above, I thought this one was going to be easy, but as you can see, I never did find one . . .
A book that made you cry – N/A
…
I'm not sure how I could've fulfilled this one without spoiling myself somehow, since what makes me cry in books is someone dying. And also, I don't tend to seek out emotionally-destroying novels; it's best if they kinda just happen. (Harry Potter, sniff . . . )
A book with magic – FIVE FAKIRS OF FAIZABAD


Quite a few books could've met this one, but this was the first I read this year with magic in it. Check out my mini review here!
A graphic novel – NIMONA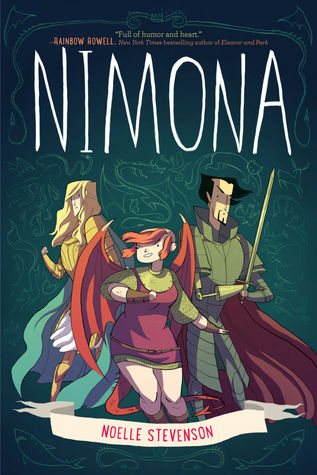 This one I may have fudged a little, but only because I read the entire thing on the website, where this graphic novel started as a webcomic. I now want the book itself, of course, but I think it still counts!
A book by an author you've never read before – MISS PEREGRINE'S HOME FOR PECULIAR CHILDREN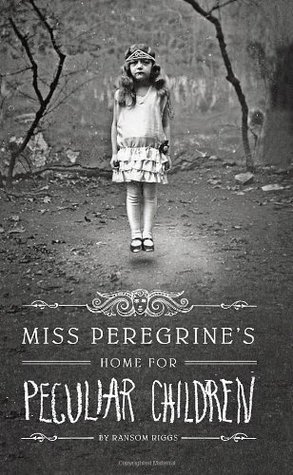 Most of the year's books could've fulfilled this challenge, but this was among the first. And I ended up reading two more by Riggs (the rest of this series, of course). Check out my mini review here!
A book you own but have never read – CITY OF DREAMING BOOKS


Ah hahahaha . . . I own so many books I need to read . . . But THIS one was particularly overdue; I think I wanted to read it as far back as 2011, bought it in 2013, and then read it in 2015. I'm so bad at this. Check out my mini review here!
A book that takes place in your hometown – N/A
…
Ha! The only book I could find that takes place in my hometown is a dime romance novel about a pregnant woman whose husband dies, and she ends up hooking up with his old boss. Yeah, NO.
A book that was originally written in a different language – KINGDOM HEARTS: CHAIN OF MEMORIES


All the Kingdom Hearts manga apply, but this one isn't broken up into various volumes. Check out my mini review here!
A book set during Christmas – N/A
…
Eh, I wasn't too motivated for this one. And in December, I had so many books I was trying to read to finish off the year, I simply didn't have the time.
A book written by an author with your same initials – N/A
…
Surprisingly difficult! I guess that means there's an open market for "H.C." authors!
A play – N/A
…
I could've tried harder for this one; I own quite a few plays, as does my sister.
A banned book – THE CURIOUS INCIDENT OF THE DOG IN THE NIGHT-TIME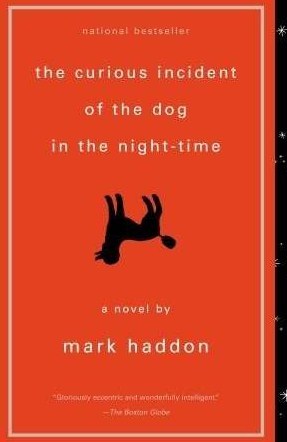 So many books are banned! It's actually pretty depressing. I didn't know this one was when I read it, and I'm not sure why it got banned anyway. Check out my mini review here!
A book based on or turned into a TV show – LITTLE HOUSE ON THE PRAIRIE


Kinda got lucky with this one, 😉 Good thing I was re-reading them all!
A book you started but never finished – LOVE IN THE TIME OF CHOLERA / WUTHERING HEIGHTS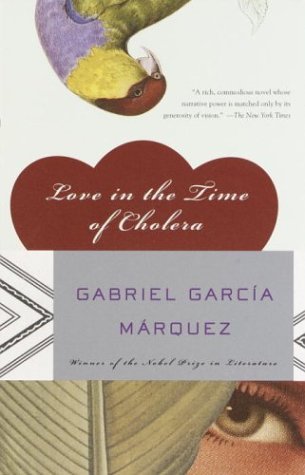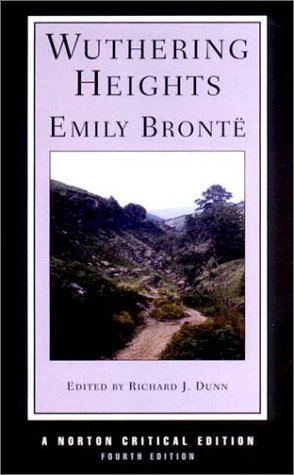 I'm not exactly sure what this one means, hence why there is two. If it means a book I started a long time ago and never finished until now, then that's Love in the Time of Cholera (thank goodness for SparkNotes). If it's one I started FOR this challenge but didn't finish, that's Wuthering Heights (NO ONE CARES ABOUT YOU, HEATHCLIFF).