It's that time of year again! How well did y'all do with your reading?
I mean, I didn't complete any of the four challenges I had (that's right: FOUR), but I did stretch my reading boundaries a bit and tried new genres. I also gave up on a book!
Now, that may sound bad, but I usually never "DNF" a book, even it's boring or eye-rolling or whatever. But I hit a serious reading block this year (the library enjoys my late fees, I'm sure), and I realized that it was because I really didn't care about the book I was reading. And that's . . . kinda sad, right? If I'm not feeling engaged, if I'm not going to get anything out of reading besides "yay I read a thing," then it's a little pointless. It's one thing if it's a challenging read, something out of the comfort zone, but this was just a book (not gonna name names) that I honestly didn't care about in terms of the plot or characters, not even curious, and more often than I perhaps care to admit, curiosity is the only thing that keeps me reading. But it wasn't strong enough this time, and frankly, I have too many books I want to read in life without wasting time on one I don't. Perhaps some of you feel the same?
Anyway, I digress. To the challenges!
I'm only going to post the ones I actually completed, taken from POPSUGAR, BOOK RIOT, and GOODREADS). There was a bit of overlap between all of these, as I'll mention.
For those interested, the GOODREADS group is doing another challenge for 2017, located here, and here are POPSUGAR's and BOOK RIOT's.
Let's go!
POPSUGAR 2016 READING CHALLENGE
#3. A YA bestseller
Well, I mean, this was kind of a given, as I mostly read YA. Review here!
#4. A book you haven't read since high school
I was actually guessing a little bit about the proper date for this, but I'm pretty sure it was high school when I last read this, give or take a few years.
#7. A romance set in the future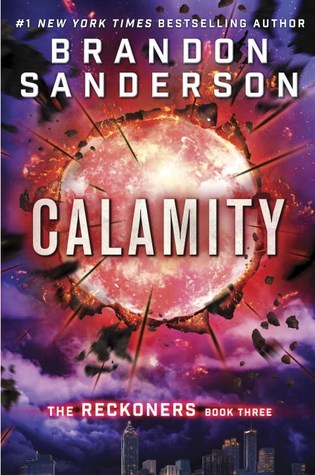 I'm not 100% sure about this one, since it's technically an AU kind of thing, but there IS a romance! 8D Review here!
#8. A book set in Europe
Schwab writes good books, you guys. And look at that cover! Review here!
9. A book that's under 150 pages
This book was adorable and goes a little in Rey's backstory and how she survived on Jakku (by being smart and tactical, for one thing).
10. A New York Times bestseller
If you like xkcd, you'll really like this book. And if you've never heard of xkcd, you'll still like this book because SCIENCE.
11. A book that's becoming a movie this year
I mean, it took all year, but it did happen. Review here!
14. A book you can finish in a day
A MONSTER CALLS
I don't usually like using the same book for more than one challenge, but it's apparently a thing? that lots of people do? So. And also, I finished quite a few books in one day, this was just the first.
15. A book written by a celebrity
Kevin Costner, you guys. From the movies. Review here!
18. A book that's more than 600 pages
THE EXPLORER'S GUILD
It was a big boy.
20. A science-fiction novel
Sci-fi can be such a vague term, but that's the official Goodreads genre. Review here!
21. A book recommended by a family member
Thank you for the rec, dear sister of mine~ Review here!
22. A graphic novel
And the movie was good too! Review here!
23. A book that is published in 2016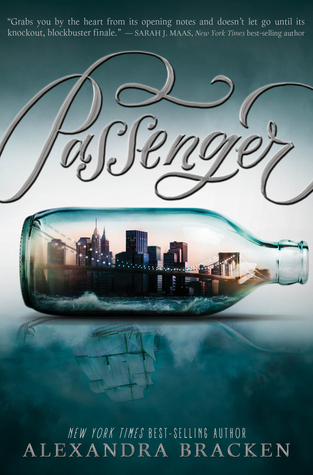 I actually read quite a few books published in 2016; my library was really on top of it. Review here!
27. A murder mystery
It was the dog in the greenhouse with the ball!
28. A book written by a comedian
TV goals for 2017 include watching Aziz's Master of None.
29. A dystopian novel
Just one of many. Review here!
30. A book with a blue cover
BACK TO THE FUTURE: A VISUAL HISTORY
Blue is the future!
34. A book from the library
PRETTY MUCH ALL OF THEM
I laughed when I first saw this one, because the library is my primary source for books.
39. A book that takes place on an island
Because the United Kingdom, y'all, even one in an alternate dimension. Review here!
40. A book that's guaranteed to bring you joy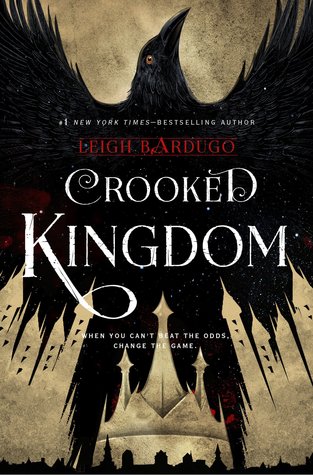 And it DID. Review here!
BOOK RIOT'S READ HARDER CHALLENGE 2016
1. Read a horror book.
Horror graphic novels are sometimes even scarier because pictures. Review here!
2. Read a nonfiction book about science.
Military science in this case! Did you know that a person who has slept for six hours a day for two weeks has roughly the same mental capacity as someone who's been awake for 48 hours?
5. Read a middle grade novel.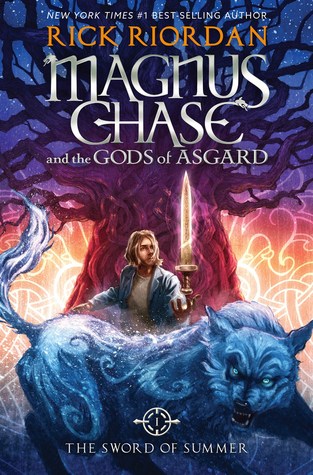 Rick Riordan is on a roll, and I'm lovin' it. Review here!
7. Read a dystopian or post-apocalyptic novel.
Strictly speaking, this is a collection of short stories, BUT in the same world as the novels. So. It counts. Review here!
8. Read a book originally published in the decade you were born.
THE THIEF
I'm kinda old, you guys.
10. Read a book over 500 pages long.
THE EXPLORERS GUILD
Like I said, BIG.
11. Read a book under 100 pages.
REY'S SURVIVAL GUIDE
Also read in a single day~
15. Read a book of historical fiction set before 1900.
I like how specific this challenge had to get, XD. Review here!
16. Read the first book in a series by a person of color.
SCOTT PILGRIM
Graphic novels count!
17. Read a non-superhero comic that debuted in the last three years.
I'm also reading the excellent Back to the Future IDW series!
18. Read a book that was adapted into a movie, then watch the movie. Debate which is better.
SCOTT PILGRIM
The safe answer is that they are both good in their own way. The correct answer is the book. Obviously.
21. Read a book about politics, in your country or another (fiction or nonfiction).
And amazingly, the politics were part of what made this book so thrilling. Review here!
24. Read a book with a main character that has a mental illness.
I read a couple books with this theme, but I liked this one the best~ Review here!
GOODREADS GROUP CHALLENGE 2016
Read a book that takes place on each continent, or is written by an author from that continent (fiction or non-fiction)
1. North America
BITS & PIECES
It's a dystopia, but yes, specifically in the United States
5. Europe
A DARKER SHADE OF MAGIC
Gotta love jolly ol' England!
9. An award winning book (Pulitzer, Hugo, Man Booker, etc.)
A MONSTER CALLS
And for GOOD REASON.
12. A book with LGBT matter or character(s)
Characters, to be specific. Review here!
15. A Young Adult book
To be fair, I mostly read YA, but this was the first of the year. Review here!
16. A history book (fiction or nonfiction)
Art history, to be precise. Review here!
18. A book from the NYT Bestseller list
WHAT IF?
It sold real well, you guys.
23. A debut novel
AN EMBER IN ASHES
And though it didn't work for me personally, to call it a success would be an understatement, and good for the author!
24. Published this year (2016)
PASSENGER
I, for one, welcome all 2016 published books.
25. Based entirely on the cover
Slight caveat, here, it wasn't so much the cover as whose NAME was on it. (I love me some Patrick Ness.) Review here!
26. Own but never read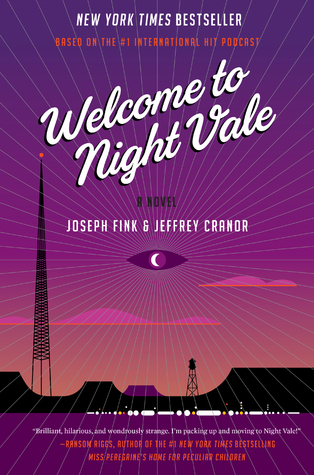 Another one of those vague ones, but I'm guessing it means that I owned and never read it BEFORE this challenge. Review here!
27. A book by an author you never read before
AN EMBER IN ASHES
Again, just the first of many new-to-me authors of the year!
30. Mythology (not just Greek)
THE SWORD OF SUMMER
Norse! BOO-YAH!
32. Dystopia
BITS & PIECES
I love dystopias, you guys.
34. A book about books
Not just any books, but the lost books of the library in Alexandria! Review here!
35. Book published the year you graduated high school
SCOTT PILGRIM VS THE UNIVERSE
This is the fifth one of the series~
38. A book with two authors
THE EXPLORERS GUILD
A celebrity and another guy!
39. Author from your own state, province, or country
I mean, I could've picked almost any author. The United States is big and full of writers. Review here!
41. A book with the name of a person in the title
STEELHEART
That's not a name, you say? You haven't read this book, I say!
42. Science Fiction
ILLUMINAE
I plan on reading the sequel this year~
43. Fantasy
A DARKER SHADE OF MAGIC
I plan on reading the sequel to this too! (The third one, actually.)
Overall, these challenges were a modest success. What I tried to do was simply read the books I planned to read and see if they would fit in the categories, and then fill in the rest later. This year, I'm going to modify that a bit. There are definitely MUST READS in my TBR list, but said list is also incredibly long and bound to satisfy the new challenges. So I'm going to fill it out ahead of time — i.e. find books that fit the categories — and then that's my reading list for the year. In this way, I will be not only reading books I want to read anyway, but they will be widely varied thanks to the challenges, and thus I will hopefully not hit a bad reading slump again! (Is this how these things are supposed to be done anyway? Probs. XP)